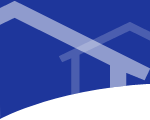 This picture shows the apartment kitchen and living room area as seen from seperate outside apartment entrance. The kitchen was relocated to this area requiring new plumbing. The carpeted floors were replaced by porcelain tile. All of the basement walls were framed out to accomodate new insulation, electrical wiring and plumbing. The living room area has french doors which open to the bedroom.


This picture shows the lightly finished oak cabinetry custome manufactured through Kraftmaid. The countertops are all solid surface made by Corian.


Another photo of the apartment kitchen and entry.