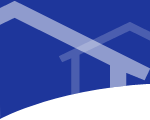 Before


This home was totally remodeled and a new addition of approximately 2000 square feet was added. The addition included a large family room with grand fireplace, main floor executive office, kitchen and dining area, wet bar, master bedroom suite with fireplace and covered deck, two full baths and an additional bedroom.


A portion of the backyard was taken up by the addition. The backyard received all new landscaping and sprinkler system.


The size of the living room remained the same. A large window in this room was removed to povide a doorway to the office area.


By relocating the kitchen area, this room became the perfect informal dining area. The home also has a formal dining room that was oiginally used as a main floor bedroom.

This kitchen was designed and built by Mt.Tech Mill & Cabinetry in Salt Lake. All of the slab granite was fabricated by North Salt Lake Granite & Marble.

This family foom has 10 foot high ceilings. We were able to use tall windows with transon lite windows above as a result of this height. A large 52 inch sealed fireplace was used to not only provide lots of warmth on cold days but also to help scale the large room down.


This master bedroom is located on the back side of the home./ It has vaulted ceilings with numerous windows, a covered porch, and a large master bath with a jetted bath and a walk in shower.




This is what you do with an existing garage that isn't ready to fall down and the cost of a new one doesn't quite fit the budget. Fortunately the garage was large enough for two cars. We supported the structure, lifted it up with several camper jacks, backed in a large flatbed truck and lowered the structure onto the truck bed.


After moving the structure forward, the old concrete pad was removed. A new monolithic footing/foundation/slab was poured 22 feet behind the old slab and the garage was relocated.

This process saved a considerable amount of money compared to building an entire new structure. All of the materials used to support the old structure were used in other areas of the house remodel project.