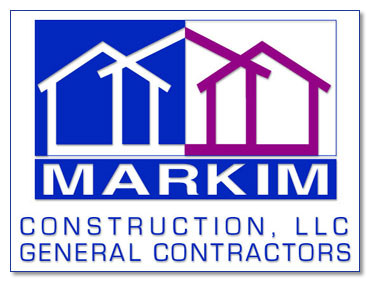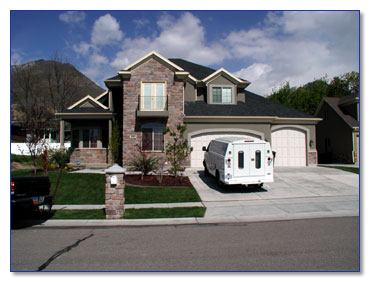 New home to receive new complete basement.
New theater room looking towards pool room.
Pool room area.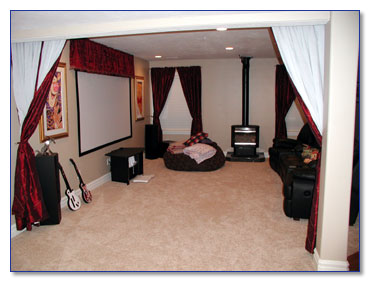 View of theater room area with integrated Dolby 7.1 sound system & large screen projection video system.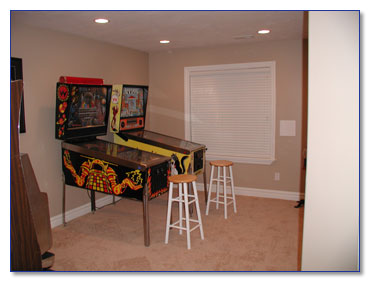 Game room area with slot & pinball arcade machines.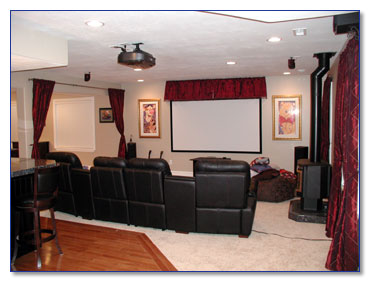 Movie viewing area.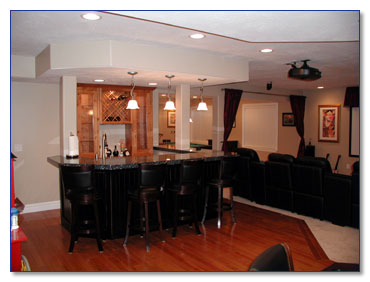 Wet bar area viewed from poker/card room.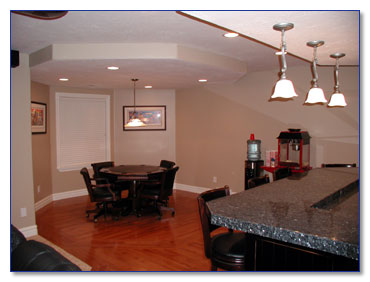 Card room area.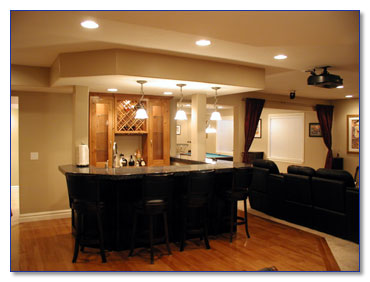 Another view of bar and theater area.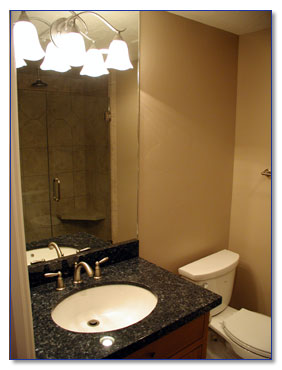 Basement bathroom with shower reflection in mirror.
View of basement during sheetrock phase.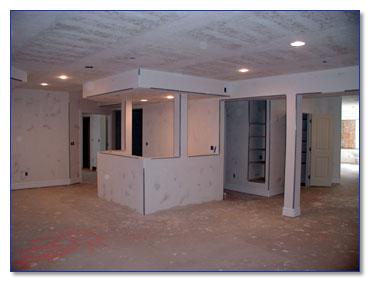 View of bar area during sheetrock phase.