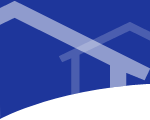 Before


The exterior received major improvements. The roof was stripped and re-shingled. The exposed foundation porch was re-plastered.All the windows were replaced both up and down. Larger window wells were made to accomodate required egress from basement bedrooms. The sofit and fascia were removed and replaced. The two front gables ends were replaced with stucco. The stucco finish matches the original finish in the entry on either side of the frond door. All of the remaining exterior wood was re-painted.


Front view showing new patio french doors, roof shingles, windows, soffit/fascia.


Side view showing new stucco on gable ends.


This was the original door. The owners asked for a replacement because of the original dark brown color and the lack of weather stripping. We convinced them to keep the same door and it was dressed up by installing a kickplate and a new matching lockset. The new color brought this old door back to life. The stucco around the door was painted the same color as the gable ends.

This picture shows several of the new windows installed on the home. The bathroom window on the main floor was taken out and replaced with 8 inch glass blocks (see interior picture of main bathroom).


New kitchen after a total tearout including the original partition wall separating the dining room from the old kitchen.


Another view of the opened up kitchen looking towards the front of the house.

This main floor bathroom was completely reconfigured. The sink and toilet are now where the bathtub used to be. The bathtub wasrelocate to the outside wall. The old double-hung window was removed and replaced with glass block.


Tounge and groove wainscoating was installed on three bathroom walls. All bathroom fixtures are KOHLER brand.


The original basement bath became the new master bath. It was enlarged to accomodate a walk-in shower separated from the tub by glass block.

The side entry to the home was redone to provide a more comfortable walk both up and down the stairs. The original stairwell was less than 30 inches wide. The entire stairway was opened up and the old linen closet was removed.


This picture shows part of the basement family room as it meets the stairway. As the stairway was recone, the headroom at the bottom had to be increased. It was necessary to remove the linen closet upstairs in order to meet the code requirement at the bottom of the stairs.