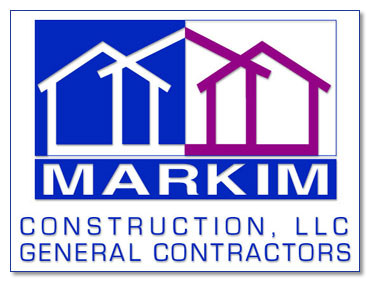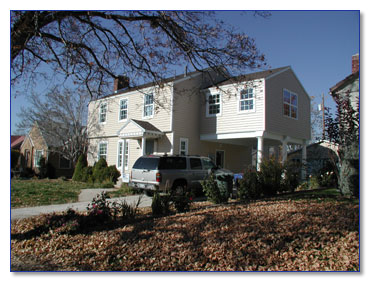 View of completed project (exterior).


Columns have been placed and side addition framing is complete.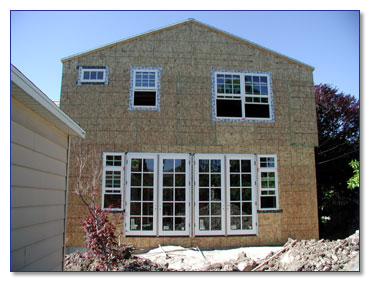 Sierra Pacific brand french doors along with Cascade windows have been installed.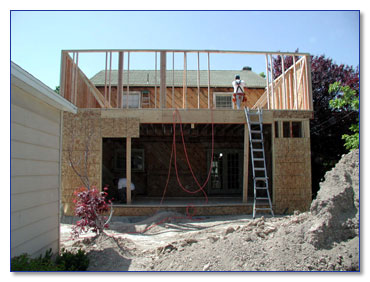 Second floor framing underway.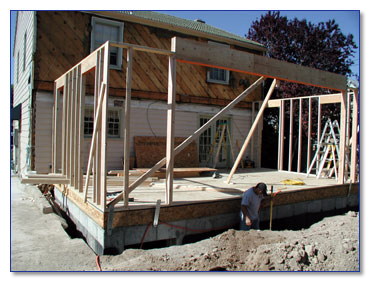 First floor framing underway. Basement framing complete.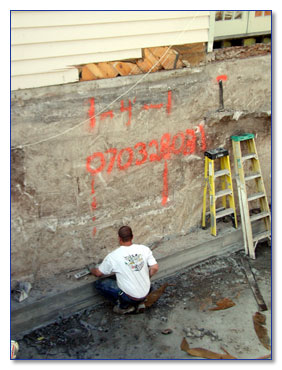 Doorway from existing basement to new area being cut.


New foundation complete.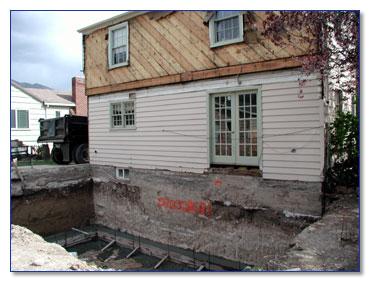 Excavated area of home with footings placed.


Basement level construction area with footings poured.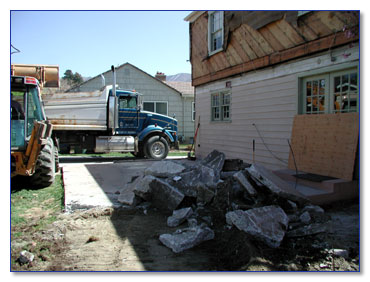 Area to be worked on. Existing patio (plus two more underneath) being removed for excavation.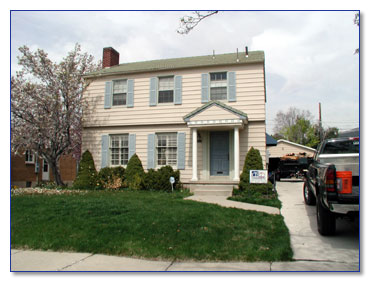 Front view.(before)
Side view of home showing covered patio being removed for excavation.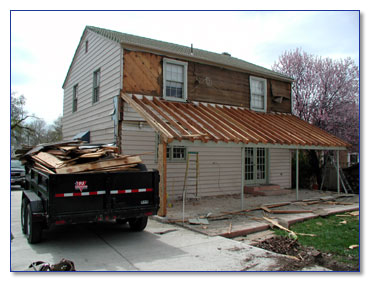 Rear elevation of home.(before)