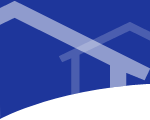 No before picture avail.


A view of the pool and the game room addition. The game room was sided with the same cedar shingles as the roof areas.


Another view of the pool.


View of pool with new pool equipment and bathroom building in the background.


View of soffits and fascia work.


The roof was completely replaced. The three upper story windows were given pitched roofs and were re-built. New #1 cedar shingles were installed on the entire roof with 4 inch spacing. All soffits, fascias, and exterior mouldings were milled to match the original. Copper flashings, drip edges, valley metal and raingutters were used to complete the project.


This new garage replaced the old garage that was failing structurally. The new garage has an attached bathroom serving the pool and a large pool equipment room.