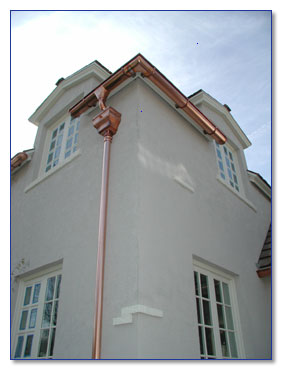 New Italian copper raingutters.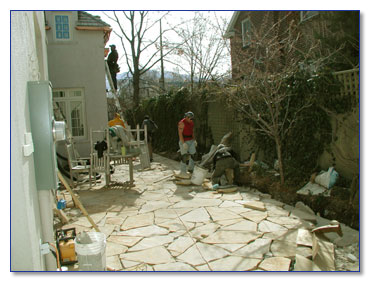 Stonework on back patio.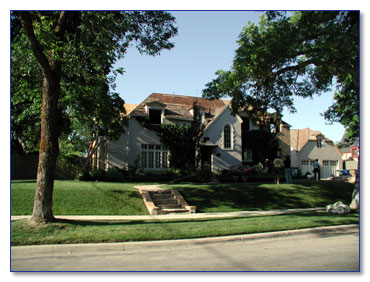 New front elevation.


Exterior & interior framing complete.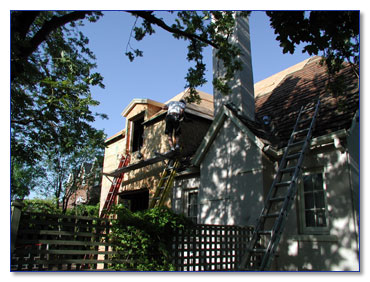 Adding soffit & fascia details to match original.


Southwest addition framing.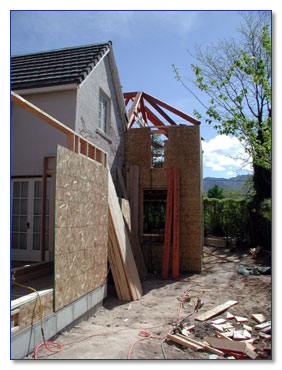 Southwest addition framing.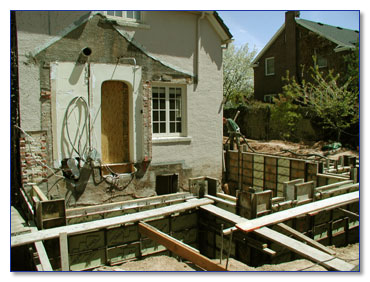 Southeast addition foundations.


Southeast addition second level framing underway.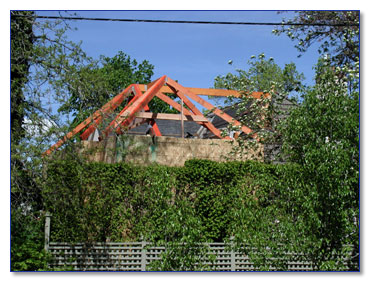 Southeast addition second level.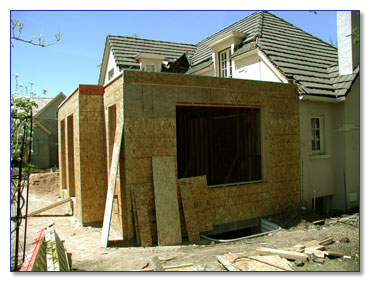 Southeast addition framing underway. This area has an additional bedroom in the basement, office on the main level, and master suite on the second level.


Southeast addition framing from another angle.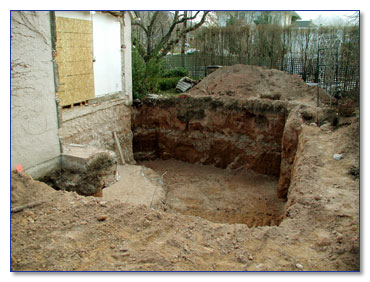 The east section of the excavation is complete and ready for footings, foundation & floor.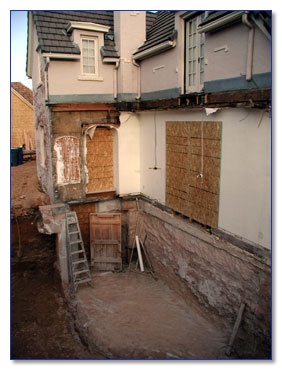 Another view of the east area excavation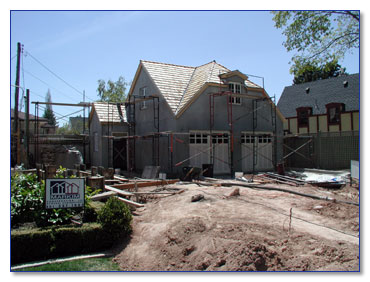 Garage is having stucco applied to match house texture.


Bottom section of the driveway is complete. The upper section will be poured 2 inches lower to allow for the stone surface.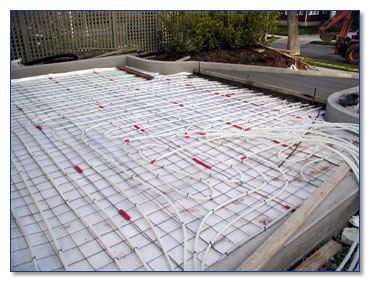 Upper section of driveway showing hydronic tubing in place and secured to wire mesh.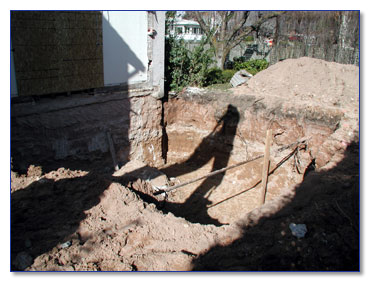 Older addition on the rear of home being removed.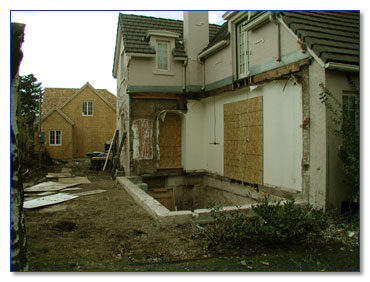 Older addition has been taken down to foundation for removal.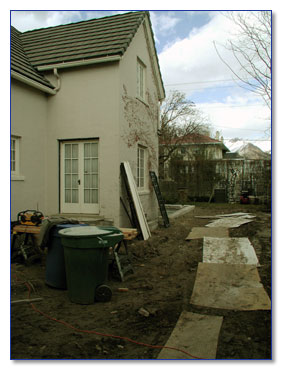 Rear view of home to receive addition.


Side of home to receive addition.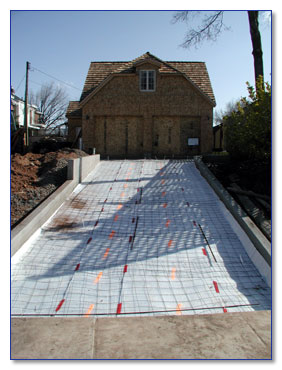 Driveway retaining walls are in place and R-foil has been placed over crushed concrete. Metal mesh has been put on foil for driveway strength and heating tube attachment.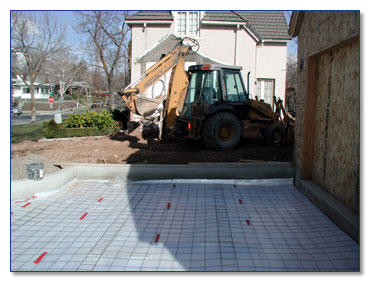 Upper driveway area.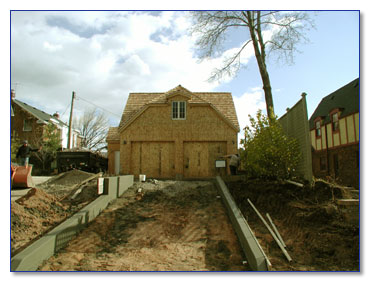 As can be seen, the upper level and roof design was modified from what was built a couple months ago. In order to satisfy the city and neighbors, the garage roofline was lowered and redesigned.


The side entry of the home has been removed to accomodate for excavation of new side addition.


Framing is complete and custom made windows to match those of the home are being made. Driveway work will begin soon with tubing being installed for hydronic heating (Snow-melt).


Previous garage has been removed and excavation for footing & foundation is complete.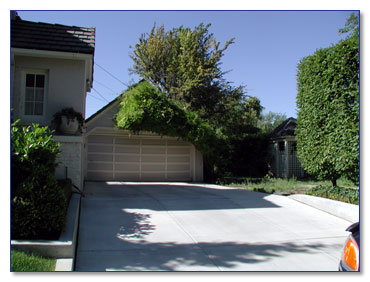 Existing garage to be removed (before)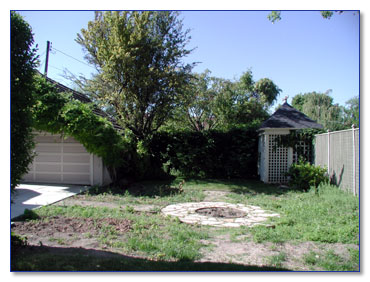 Location of new garage (before)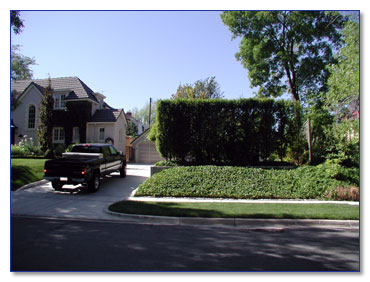 New driveway & approach will be placed to the right of the existing drive (before)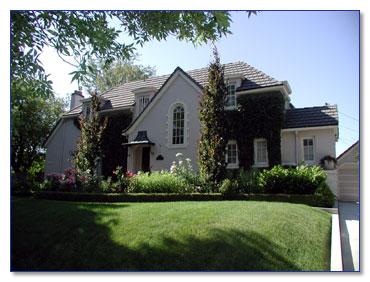 Existing house (before)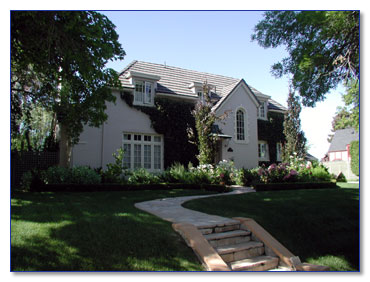 Existing house (before)