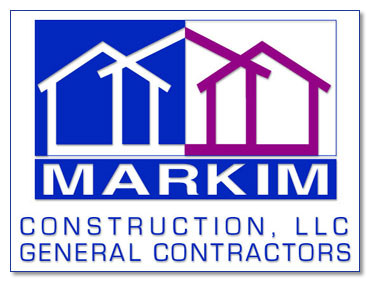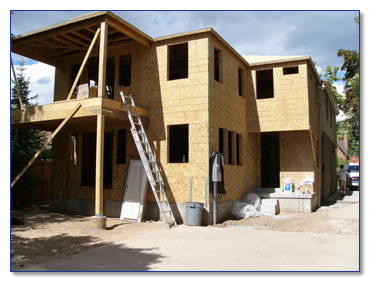 All framing is complete. Windows, roof shingling, exterior dry-in next on schedule.


Second level wall framing & master bedroom deck.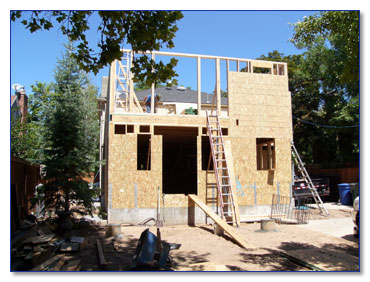 Second level wall framing.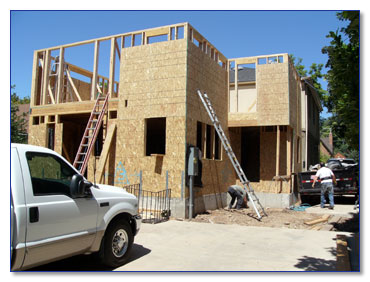 Another angle of second level wall framing.


New underground electrical service being added to home.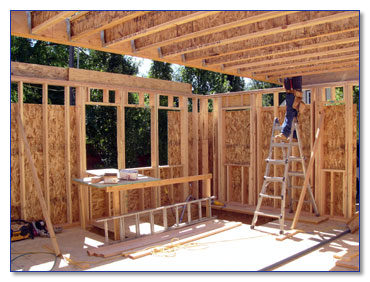 Main floor wall framing nearing completion and second level floor system is underway.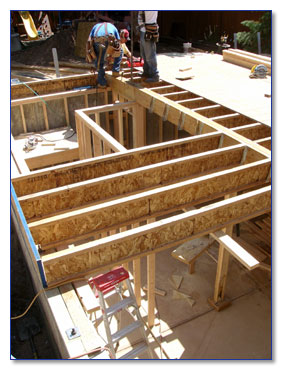 Stairway framing on first floor.


First floor framing underway.


Hydronic tubing has been installed and ready for concrete floor.


Basement area has been filled with self compacting gravel prior to insulation and hydronic tubing installation.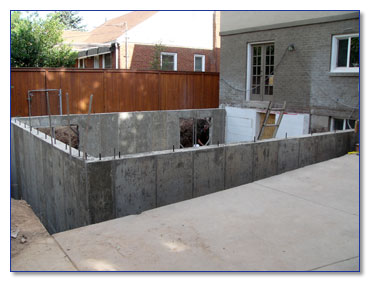 Basement foundations are complete.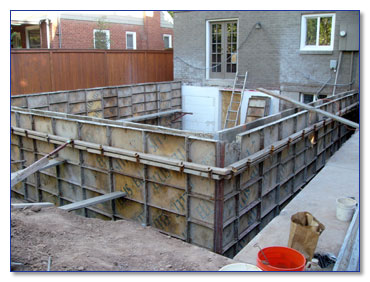 Foundation forms are ready for mud (concrete).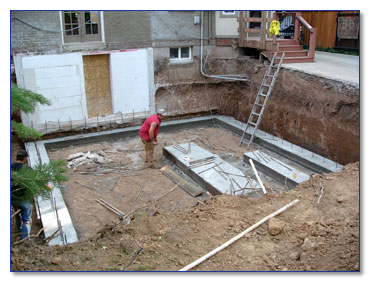 Footings for addition have been placed.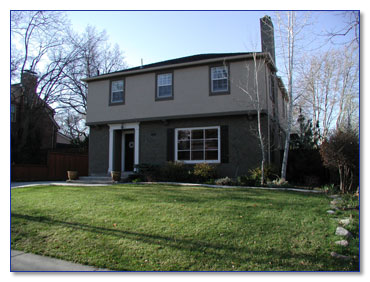 View of existing home before construction.


Rear view of existing home.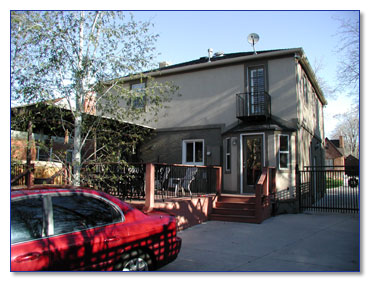 Rear and side view of existing home.