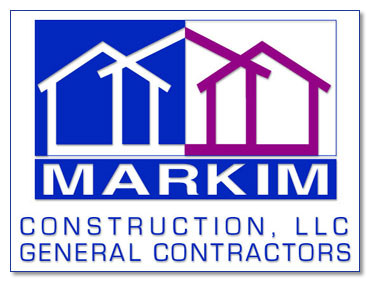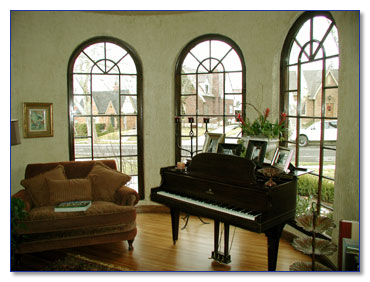 View of the living room showing the original windows that were re-built, stripped and finished. Most of the woodwork around the windows had to be replaced as did the sills.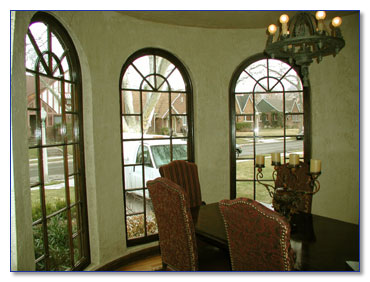 View of the dining area which symetrically matches the living room area on the front of the home.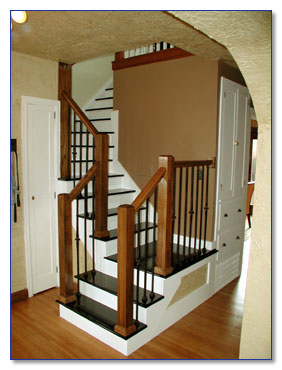 The stiarway was not original to the home. The attic area had been used for additional bedrooms. The stairs were added at that time. We modified the direction of the stairway, adding a landing, changing the bottom section of treads, and widened the stairs.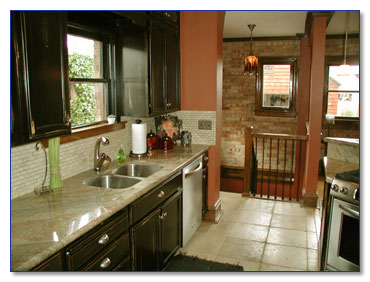 The older maple kitchen cabinets were painted black and over sanded. The countertops were replaced with granite, the backsplash was replaced with tumbled travertine and all of the appliances were upgraded. The old floor was removed and replaced with tumbled travertine.



Another angle of the kitchen looking towards the kitchen dining area and basement stairway.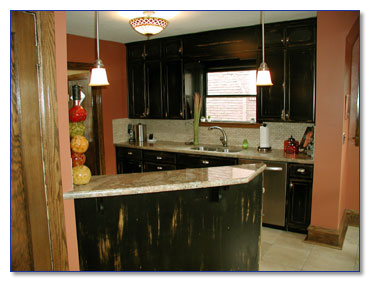 View of the kitchen from the kitchen dining area.



View of the back stairway showing a section of wall removed for a lighter, more open feeling.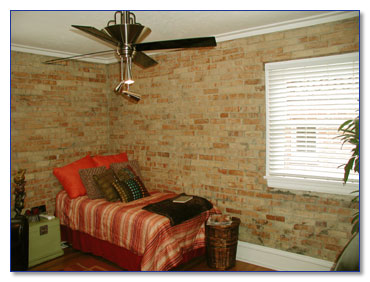 View of the main floor bedroom. All of the wall plaster was removed, the bricks sealed, and new trimwork was installed around the doors, windows, and corners of the room. A large built-up base molding was chosen to more closely reflect the period of the home construction.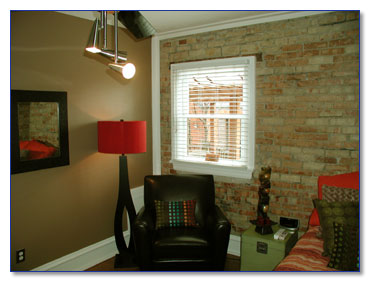 Another view of the bedroom.



Basement family room area. The brick fireplace was covered with stone and hearthstones in front.



View of the basement bar area. This bar is equipped with a dishwasher, wine and regular refrigerators, soft ice machine, and a keg-er-ator with its own tap.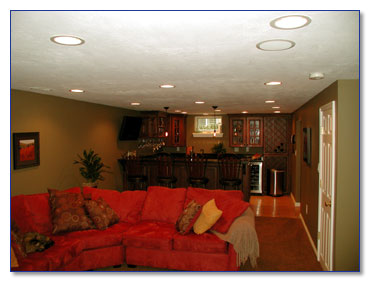 Another view of the family room and bar area.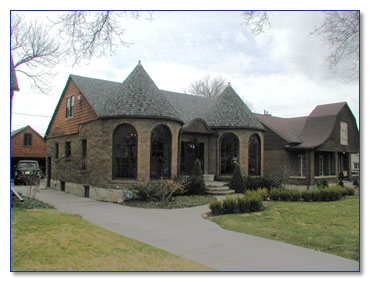 A view of the home from the street. All of the work for this project will take place inside the home.