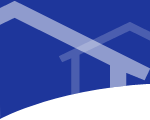 Addition framing is complete. Doors and windows have been installed and the roofing is underway.

Side view of the existing house and the addition.

After verifying the pitch of the existing home to match trusses, it was determined that the original roof had fallen about 8 inches at the ridge. This created a swayback effect on both sided of the roof system. After repairing the broken rafters in the attic and adding support to the structure, the roof was repaired by adding wedge cut rafters to be placed on top of the existing rafters and fastened together with plywood to create a mini truss.


Rear of home showing the addition area. A master bedroom, laundry room, basement stairway, enlarged kitchen and rear deck along with a large family room area in the basement will be added.

One of the three existing main floor bedrooms will become the master bath & walk-in closet. The floor elevations of the original home will be maintained throughout the addition.

View of the basement area through the main floor framing.

View of the stairway area. An access door will be provided from the new basement to the old.