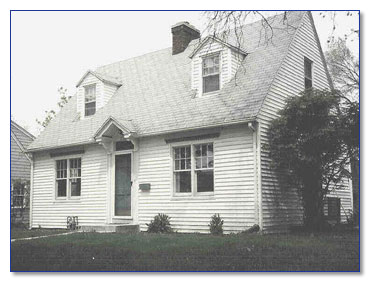 Before Tot. Sq. Ft. 1800
Before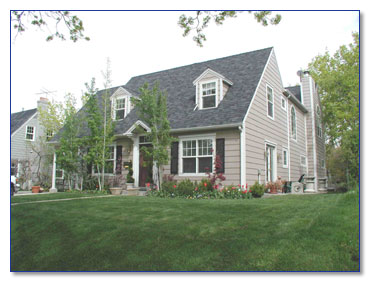 Total square footage after remodel - 5400



The garage section was cut from the home and removed in order to gain access to the rear yard where the major excavation of the addition area and new garage are to be located.



This view shows the rear elevation of the home. All of the siding layers were removed prior to the roof and wall sections.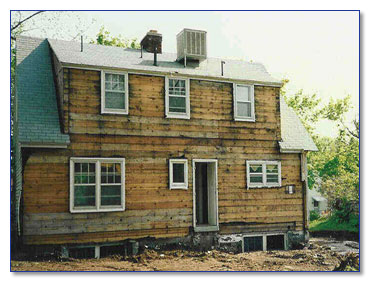 Rear elevation showing all siding removed.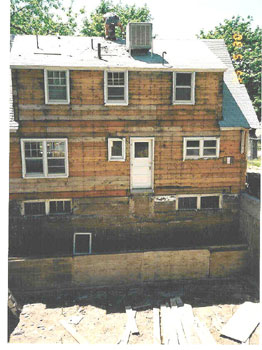 Rear elevation showing excavation for addition underway.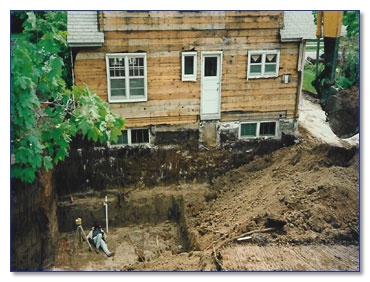 Excavation in progress.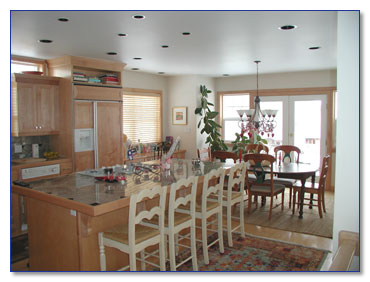 Kitchen view after complete remodel.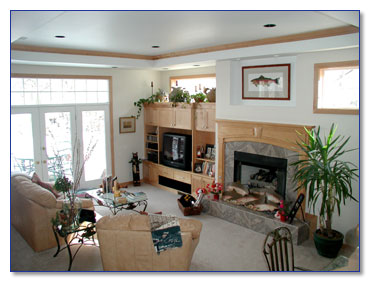 Family room off of kitchen after remodel.