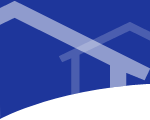 "When it comes to remodeling, people can't always articulate their inner vision.

it's our job to listen and bring their ideas to life."



Introduction


Many homeowners think that an honest contractor is an oxymoron. The actions of an unscrupulous few have given many consumers a poor view of contractors. We are often faced with customers who expect the worst.

For the honest contractor, who provides competent, professional service, overcoming these preconceptions can be difficult and frustrating. He is negatively branded merely by his choice of profession.

Recently, Spring of 2019, trade exams for B100, R100, and E100 classifications (basically all General Contractors, Residential Homebuilders and Remodelers) are not required to take any trade exams or classes. As of October 1, 2019, a simple 5 hour course and the Utah Contractor Business Law Exam are basically the only requirements. What has happened to skill, experience, and a lifetime of learning craftsmanship besides having to know what the heck you are doing when hired? Much more due diligence and qualifying is now reccommended as a result of these lax qualifier requirements.

According to a professional marketing firm, "even the best and worst contractors look and sound the same." We believe this web site can certainly help you with the task of distinguishing the professional from the unscrupulous. Welcome to our website, and enjoy.



About Us


Markim Construction, LLC is a fully licensed and insured, full-service building and remodeling company based in Salt Lake City, Utah. The company serves homeowners in several counties in and around Salt Lake City, Utah and surrounding areas.

Markim Construction, LLC was founded in 1994 in Salt Lake City. For several years prior to 1994, the company owner, Kim Crellin spent much of his time on construction tasks of his personally owned properties. The company now builds projects ranging from several hundreds of dollars to well over a million.

Markim Construction, LLC handles a wide range of jobs, but specializes in design/build of new custom construction and interior remodeling, such as main and second story additions, kitchens, bathrooms, basements, family rooms, decks and fences. The company has earned a reputation with its customers for above average performance, in terms of everything from the quality of the work to the conscientious and considerate treatment of its staff. Our clients consider more than just the cost of a project. They want the peace of mind that comes with knowing that their contractor runs a respectable, high-quality operation. Clients also appreciate the fact that Markim can translate unique ideas to functional projects that appeal to the well aware homeowner.

Our philosophy in keeping the client happy well after the sale may explain why more than 75% of the company's business comes from repeat customers and/or referrals. Our web site is now a major source of quality leads as well.



Our Showrooms


We consider our completed projects our "Working Showroom" and our clients our "Best Salespeople". Here's how and why:

What we call a "Working Showroom" is an actual, functional project that has been built around existing conditions, restrictions and obstructions, as opposed to showrooms found in a retailerís display where the only limitation is the designerís imagination.

To get a glimpse of some of these "Working Showrooms", browse the company's web site. Markim Construction, LLC is proud of effectively using the Internet to showcase its projects and offer tips, suggestions and a wealth of remodeling resources. Additionally, our presence on the hugely popular website "HOUZZ.com", which also shows a history of many of our projects, has become a fantastic resource for us as well as our past,future, and present clients. In the near future we will be adding a complete list of our preferred vendors and suppliers. We work with so many talented people that it's only fair that we share our secret. Afterall, they help us get to the finish line.

On this site, you can also find references from the company's greatest assets -- it's clients.

When browsing the web site, you will find several specific remodeling categories to choose from. Within these categories there will be various projects to choose from. In the "Project Portfolio" section you will find a option called "Weekly Photos". Here we try to post photos of some of our current projects showing our progress during the last several weeks to months. I know we call it "Weekly Photos", but don't hold us to that, we do get very busy. This is probably the best section to browse because it all starts here and I move projects, over time, to their proper locations.

Whatever project you're contemplating, we are confident that you will find the answers you are looking for right here.




"treat people like you like to be treated."



Kim Crellin - Tel. 801-557-1002
e-mail inquiry: kim@markimconstruction.com
Copyright © 2003-2019 Markim Construction, LLC