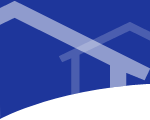 before


This picture shows the end of the family room looking towards the bathroom. The owners asked for a play area to be created in the space under the stairway. A wall window was created in the area as well as a split door for the small children to use.


The basement family room with built-ins on one end.


This photo was taken from outside the shower showing the beadboard wainscoting, tile and trimwork used.


Main basement hallway. We created a wide walking area so that built-ins could placed without the hall feeling narrow and uncomfortable.


Photo of the new bathroom.