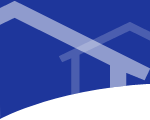 before


This picture shows the side entry to the house from the driveway. The original back entry was very dark and closed in. The basement stairway was very steep and narrow (about 30 inches wide with 10 inch risers). It was nearly impossible to navigate not to mention the difficulty in moving furniture up or down. A built-in closet/drawer storage unit was removed in order to gain the headroom required for the new stairway. The entry area and stairs leading up were tiled, the basement stairs were carpeted.


The basement family room was added in an unfinished part of the basement. Part of room was originally a coal storage area (approx. 7' x 10'), and the rest was used for laundry. The media wall of this room (opposite couch), was divided into three parts by amall partition walls. One area is for the TV, the other two are for built-ins and will store the media equipment, books, etc.


This photo was taken from the family room looking towards the stairway and hall. Part of the stairway was left open to create a more spacious feeling and eliminate yet another dark hall.


The owners decided shortly after the poject began, to change the basement configuration so that they could move their master bedroom to the lower level. We rearranged things and decided to add a walk-in shower (3'x 6') in the originally planned bathroom. The shower and tub areas are seperated by glass blocks. The right side of the shower entrance has a small return wall that keeps the water from landing near the shower doorway. By doing this, the shower door could be ommitted. A Kohler Villager tub was used in this bath.


The vanity for this bath was a "ready to assemble" "out of the box" version available through The Home Depot. The countertop is marble and is also available through The Home Depot. The water closet for this bath is a Kohler Wellworth model.