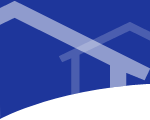 Home view


Matching the home construction in every detail, this tudor style garge is packed with a ton of features. Because of city restrictions, the footprint could only be a maximum of 720 square feet. We had to fit 3 car bays (large enough for a full sized truck and two additional SUV's), a bathroom changing area for the pool, a swimming pool equipment room and a fully finished second level for storage. The garage is fuly heated for winter comfort. Each bay has a grease trap type floor drain. Hot, cold, and soft water was piped below frost level from the house to the garage.


This view shows the side of the garage. Salvaged bridk from the old garage was used to match the house.A full system stucco was applied above the brick line. Anderson double hung windows wer used for light on the second level. The windows matched the retrofit on the home


One of the bays has a three foot setback from the other bays to not only help with the architectural styling, but to help us achieve our maximum squaret footage permitted.


The driveway concrete is being laid over 6" of 3/4 minus gravel. Rebar has been tied every two feet in both directions to provide additional strength and help against movement.


The retaining wall on the right side of the photo was poured with fence support posts being placed shortly after the concrete started to set. Each fence support extends about a foot into retaining wall and approx. 6 inches above the wall. The fence posts are placed in the supports and secured with through bolts.