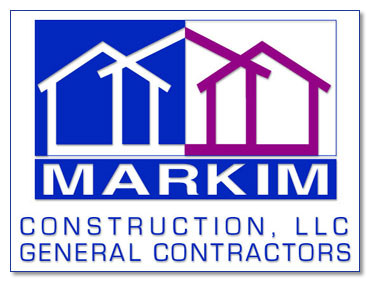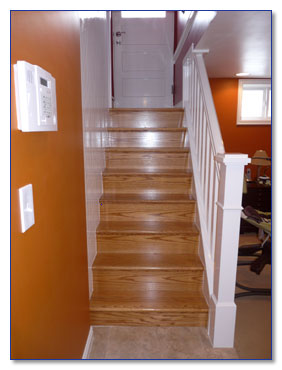 Redesigned stairway with oak treads & risers. Travertine landings both top & bottom.Opened up stairway into family room.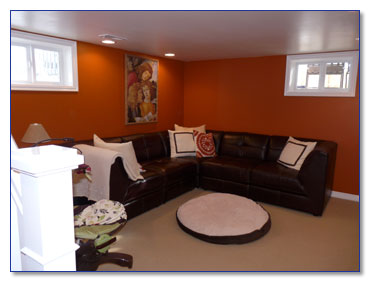 New family room area.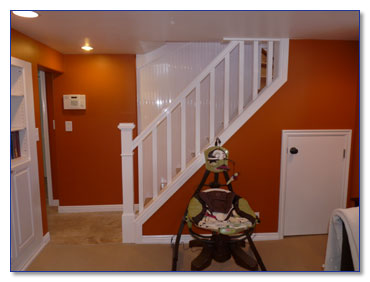 Family room area.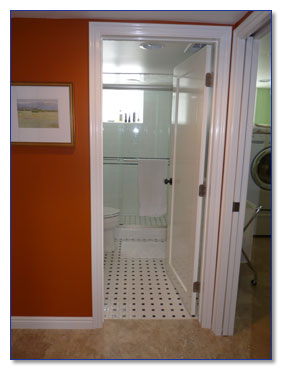 Bath viewed from hallway.
Bath.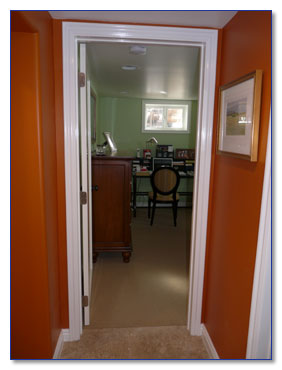 Hall to bedroom.
Hall.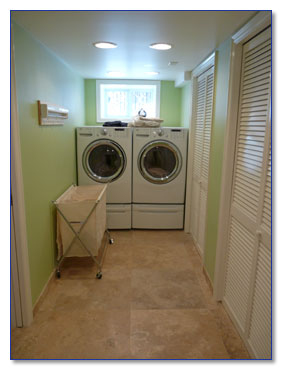 Laundry area with mechanical behind louvered doors.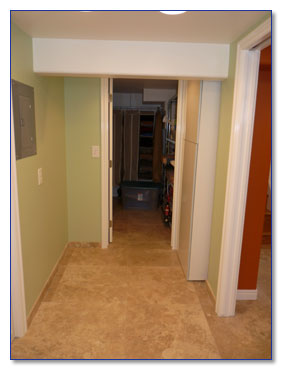 Hall to storage area.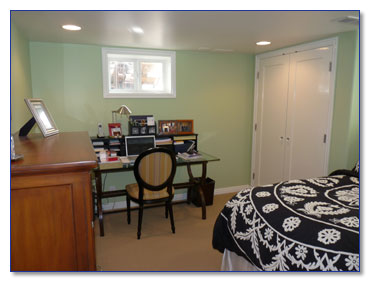 New bedroom with new egress window (not shown).
Home to have new basement.
Basement stairway will be opened up to the family room.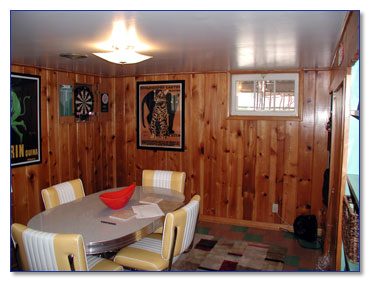 Family room before.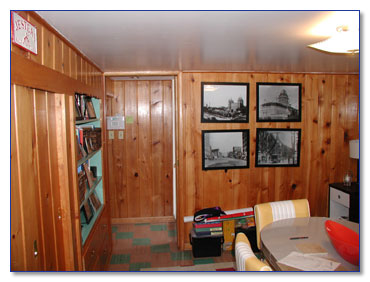 Family room before
Mechanical area to remain behind new wall.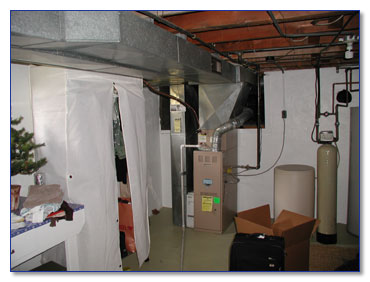 Mechanical area.
New bathroom in this area.
New bedroom to be in this area.