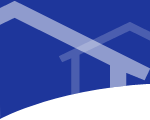 The entire basement was gutted. Larger window openings were cut in the foundation for light and safety. All the walls were adjusted and reconstructed. A new 90+ furnace & water heater were installed. All wiring and plumbing was replaced. The floors are cherrey laminate and carpets. The cabinets are alder and were built to hide the original raised concrete hearth that was nearly 12 feet long. Slate was installed over the old hearth and around the new fireplace.

This area became the TV room after the owners decided to purchase a pool table and use it in the old family room area.

This fireplace was originally covered with red brick and the raisedhearth that extended to one end of the room was covered with white marble. It just didn't work. We framed the wall to be straight with the fireplace brick and covered it with sheetrock.

This hallway was originally only two feet wide creating a very narrow walkway from one end of the basement to the other. The mechanical room was relocated which gave us a lot more space in the hall area.

New bath with walk-in shower & bench, toilet & vanity. A pocket door was used to better utilize the limited space in the bathroom.