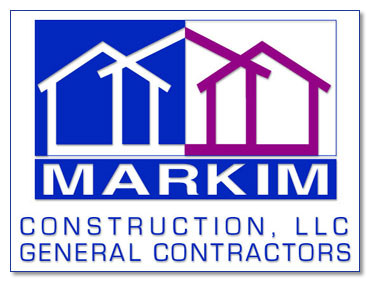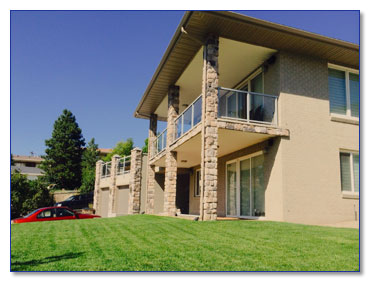 New garage with outdoor living area above. Outdoor living area is accessible from the upper covered deck of the home or from the kitchen.
Existing stone from columns was removed and replaced with matching garage stone.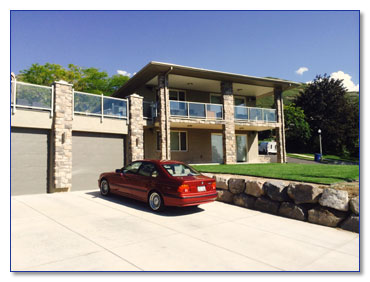 Glass panels were used for the railing system to enhance the view from the Salt Lake foothills.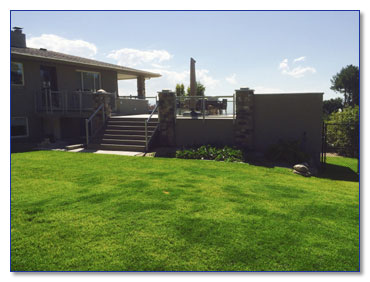 Rear of garage showing stairway to upper deck level from the backyard.
Aerial view of the deck above the garage showing the walkways to the home.
Before
New garage area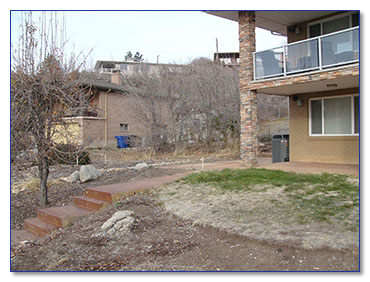 Garage area before
Garage area before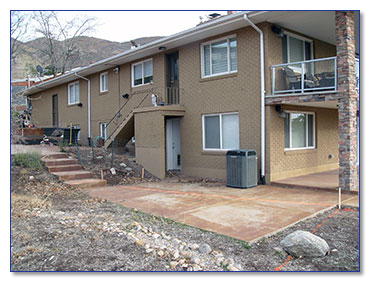 Garage area before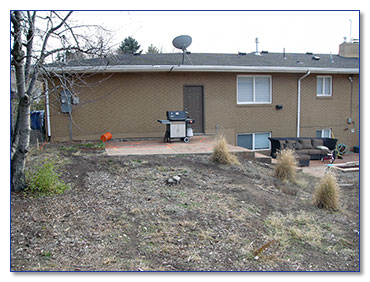 Master bedroom addition area
Master bedroom addition area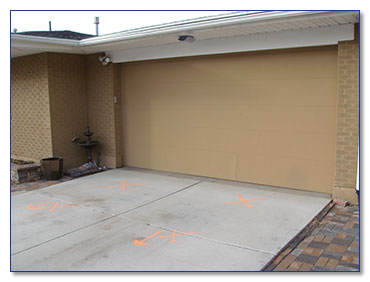 Original garage area to become new master bedroom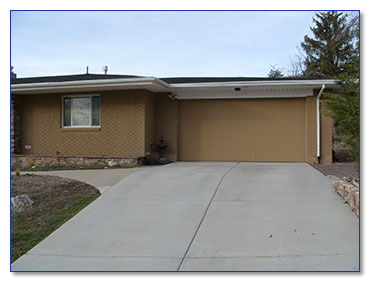 Another view of original garage
Front before
Front before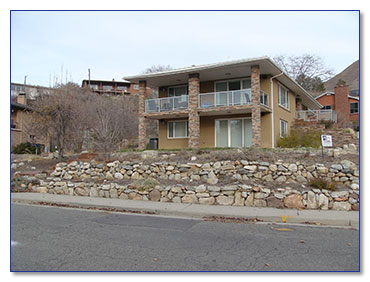 Side before