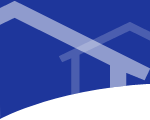 before


This kitchen was enlarged by removing the partition wall between the old kitchen and dining room. As can be seen in the "before" picture, the working area in the old kitchen was very limited. The cabinets are painted white and then lightly hand rubbed/sanded on the edges to expose the underlying wood. These cabinets were made by Mountain Tech Cabinet Company of Salt Lake. The countertops are solid granite with a 3/4 inch finished edge instead of the more typical 1 5/8 apron. By doing this, the cost is significantly reduced. The owners requested a 4"backsplash with brick pattern tile above.


This shot shows the additional wall of cabinetry that the original kitchen didn't have. A small built-in desk was added between the two end cabinets


Stainless covered appliances were used throughout the kitchen.


This is the view of what used to be the original stove wall in the old kitchen. the only source of daylight in the old kitchen was the triple bay window. The windows were replaced and trimmed out to match the mouldings. By opening up the wall between the kitchen and dining room, the area is now flooded with light all day long.