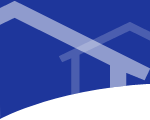 before


This bathroom was totally remodeled including plumbing relocation, new glass block window, electrical, fixtures, tile and paint. The bathroom was wider than 5 feet, giving us enough room for a shower/bath seat. .


This picture was taken without flash to more accurately show the paint color of the wall. All of the fixtures in this bath are Kohler Memouirs series. The lower half of the walls were done with tongue and groove bead board and painted with high gloss enamel..


The original bath stretched along the wall where we now have the sink and water closet. The original plan was to not change the layout of this bath as part of the remodel, but the decision to do so became obvious when the basement plumbing was replaced.


This basement bath has become the new master bath. When the decision was made to relocate the master bedroom to the basement, we decided to add a walk-in shower seperated from the bathtub with six inch glass block. The end wall of the glass block, at the shower opening, was widened to pevent water from exiting the shower area. This eliminates the need for a door or shower curtain.


A four foot vanity with marble top and backsplash were used in this bath. The entire setup, including the mirror, were purchased from The Home Depot. Assembly of the vanity was necessary. .