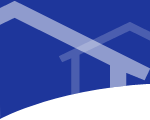 No before picture avail.


The exterior received minor improvements. The roof was stripped and re-shingled. The exposed foundation was re-plastered. Some new windows were added to accomodate required egress from basement bedrooms.


A new set of staggered entry landings were built. The driveway was removed, ground elevations were changed and a new driveway with retaining walls was installed. All of the landscaping, including the sprinkler system was replaced.


A new 6 foot privacy fence was built.

The kitchen area was completely gutted, re-framed, and replaced..


All of the mouldings were built on site to match the original. The original floors were 2 1/4 oak, while the casings and base were mahogony.


The cove ceilings were replaced.

New recessed lighting was installed throughout the home.


All of the floor and wall vents for the heating system were removed, patched and relocated to more functional areas throughout the home.


The coved ceilings in the living room were also replaced.


The fireplace mantle was re-finished and new absolute black granite was put on the sides, top, and the hearth areas.