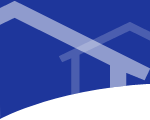 before


This view is from the old breakfast nook that was removed to enlarge the kitchen. The view is looking through the kitchen into the formal dining room. The opening to to the dining room was enlarged by a few inches in order to make the pass through more comfortable. The absolute black granite countertops wrap around the dining room doorway creating a small counter sitting area. The cabinetry is all mahogony. The original woodwork on the main floor was mahogany. We milled all of the replacement mouldings for the home from rough mahoganhy.


This is another angle shot from from what used to be the kitchen nook.


Stainless covered appliances were used throughout the kitchen.


The oiginal breakfast nook had small corner cabinets with leaded glass doors. We used the same leaded glass theme in the corner cabinet above the sink. This kitchen cabinet package was built by Teerlink Cabinets in Salt Lake City.