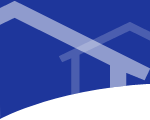 before


The new garage has been framed and being prepared for stucco.


Stucco base coat is being applied.


Overall dimensions of this garage are 22' wide by 32' deep. The back 8' of the garage is used for a shop area and storage. An additional side door was added for convenience to the shop area.


The exterior is a hard coat acrylic based stucco system.


Attic trusses were used giving the owners a large storage area accessible by a pull down ladder in the rear storage area. Windows were added in the upper storage are to provide additional ventilation and light.