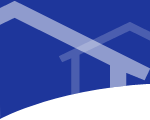 before


This is the after effect of a total remodel. Yes, the picture to the left is what we started with. The knotty pine paneling was removed and saved. It was re-applied along select walls in this media room. In order to accomodate for the new heating supply lines, ceiling soffits were built and mini-recessed lighting was installed. The overall dimensions of the room after the remodel were increased by about 80 square feet. This was achieved by relocating the original stairway.


All of the hardwood mouldings used in this home were custom made using Knotty Alder.


Additional media room photograph.ifacilisi.


This picture shows the lower section of the stairway that was constructed in the center of the home.


The oiginal hallway was opened up into the media room. The two basement bedrooms remained. One of the bedroom doorways was changed to accomodate the media room layout. The second bedroom was slightly reduced in size to allow for a standard size bathtub that replaced a small shower. All of the basement walls were furred out to allow for new electrical, plumbing and insulation.


A full sized bathub replaced the shower. New tile tub surround and floors were installed.


A new pedestal sink and water closet were installed.