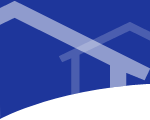 New home in Emigration Canyon.

Exterior of home is complete and the concrete is coming along between the rain storms.

The driveway is being poured in sections to facilitate the finishing and to not crush the hydronic lines for snowmelt.

Interior photo after completion of painting.

Interior

Interior

Interior

Interior

Stucco lathing, paper, & brown coat are complete.

Stonework on exterior of home. Natural thin cut stone veneers are being used.

Two stone types are being used. The darker, deep rust stones are Hickory Rusty (33%), while the others are Oklahoma Airport stone (67%).

All corner stones have been cut from larger stones to facilitate installation.

Roofing is being installed. Fascia, soffit, crown and freeze boards are complete.

Fascia, soffit, crown & freeze details.

Exterior 5/2010

Exterior 5/2010

Exterior 5/2010

Home framing is complete, Tyvek house wrap has been installed, roof has been dried in, and Pella windows have been installed. Now the fun begins! 12/2/09

Another view of the completed framing with house wrap and windows.

South side view from front to rear. The rounded areas consist of a family room next to the kitchen on the main floor and a bedroom on the lower level.

Another south side view.

More roof framing.

View of home under construction from hill behind home.

Roof framing continues on home.

Roof framing.

Rescued hand hewn hardwood beams are being used in the living,room, dining room, library, and kitchen areas.

Covered patio areas on backside of home.

Completed rough framing in garage area.

Rear view of home with wall framing complete.

Garage roof sheathing showing angled overhang sections.

Garage roof framing. This second level area will be used as an office area for owners.

Garage roof framing.

Garage grading & main floor framing behind.

Framing rear corner of home.

Family room & curved stairway area.

Basement bedroom area.

Basement family room area.

Basement bedroom.

Main floor from across the street

Garage foundation & main floor.

Garage foundation & main floor.

Garage foundation with house beyond.

Floor framing complete and garage foundation is ready to pour.

Floor framing continues.

Floor framing continues.

Basement exterior wall framing & main level floor framing. Engineered floor trusses are being used as floor framing system.

Framing

Garage footings 6/29/09.

Retaining walls from native on-site stone saved during excavation.

Hydronic tubes layed out in zones and tied to wire mesh prior to concrete floor install.

Basement grade filled to top of footing line with a min. of 12" of "squeegie" (small, self compacting gravel).

Footings and foundations for the main home are complete and the floors have been filled with small rock that will be the base for the hydronic heating tubes..

Foundation forms are nearing completion.

Footing forms are being constructed.