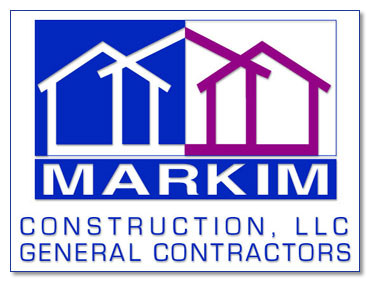 Storage area below new master bath shower. New footings and foundations were poured to accomodate the addition. This area will hold the mechanical units for the bath such as the the two tankless water heaters and the steam generator.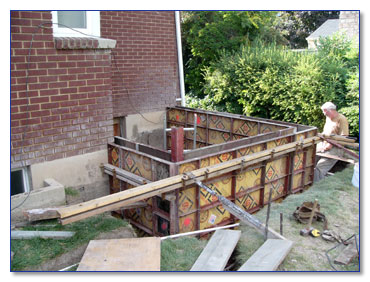 Foundation forms are ready for mud (concrete).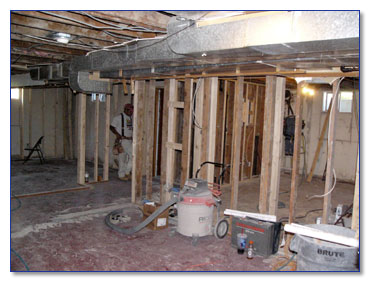 Basement area framing area underway.


Four existing basement bedroom windows have been expanded to provide safety egress.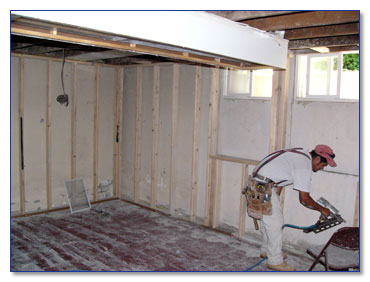 All existing furnace ductwork is being removed and repositioned to provide additional unobstructed headroom.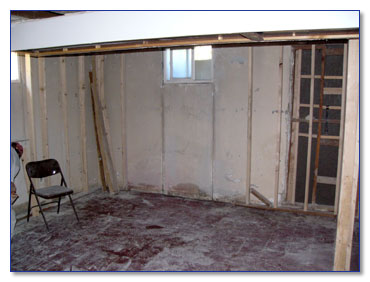 Photo showing previous low duct work on ceiling.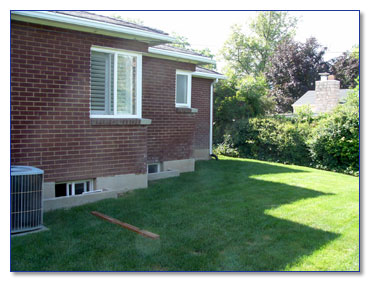 Area of home where master bath addition will be (back corner).


View of existing master bath.


Existing master bath.